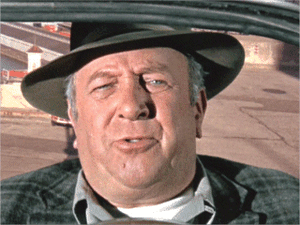 Mr. Bice was a man who drove Jim Douglas home to the San Francisco firehouse where Douglas lived. He reminded Jim of his failures as a race car driver, and of the possibility of his "getting hurt out there." After returning Douglas home, Mr. Bice gave him a damaged car bumper (from the car Jim drove in a demolition derby), which ended up in the hands of Tennessee Steinmetz.
Mr. Bice was played by actor Robert Foulk
Ad blocker interference detected!
Wikia is a free-to-use site that makes money from advertising. We have a modified experience for viewers using ad blockers

Wikia is not accessible if you've made further modifications. Remove the custom ad blocker rule(s) and the page will load as expected.