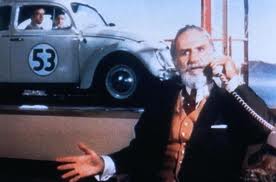 Alonzo Hawk was the main antagonist of the 1974 Disney film, Herbie Rides Again who has also appeared in 1961 Disney film, The Absent-Minded Professor. He was a industrial tycoon who would tear down every building he wanted just to build a parking lot or something stupid. He wanted to build Hawk Plaza but despite demolishing almost every building in the area he could not get Mrs. Steinmetz to move off the property. He is related to Willoughby Whitfield, being his uncle.
Ad blocker interference detected!
Wikia is a free-to-use site that makes money from advertising. We have a modified experience for viewers using ad blockers

Wikia is not accessible if you've made further modifications. Remove the custom ad blocker rule(s) and the page will load as expected.